Our purpose is to collect and preserve materials which relate to the history of the Town of Patterson, and to promote an awareness and an understanding of Patterson's heritage.
Highlights of our ongoing work are featured below.
Webmaps
THE MAPPING PROJECT geo-locates historial data–for example, old photos, tax and census records–on a robust map platform. These maps, created by Arlene Owen,  begin with residential building information. Click HERE TO ENTER the map portal.
Local-Family Tree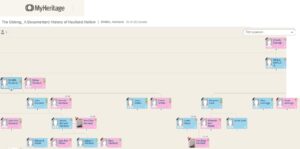 THE GENEALOGY of families is being documented  by Milissa Boyer Kafes from local records to help in an understanding of the settlement and development of the Town. Click HERE TO ACCESS the family tree.
A Short History of Patterson
HISTORY is more than a recounting of past events or a curated collection of artifacts. History is an attempt to identify the natural and cultural contexts in which the events occurred and, thereby, to understand why they did. This overview of Patterson's past from its earliest settlement provides such context. LEARN MORE
The Old Burying Ground . . .
. . .RESTORATION AND RESEARCH PROJECT is working toward permanent maintenance of the oldest-recognizable cemetery (circa 1760) in Patterson, as well as securing its listing on the NY State and the National Registers of Historic Places. Volunteers are needed for all phases of this work. LEARN MORE
Events
The Historical Society offers two presentations each year (in June and in October) at the Patterson Library. These events will be posted once finalized.